In a growing new tradition, rather than giving lollies as gifts to wedding guests – couples are choosing to make a donation on behalf of each guest instead. If you'd like to do this for your wedding, we'd love it!
Every person who attends your wedding will receive a beautiful and elegant guest card – with embossed silver foil printing for that special touch. Simply make your donation, tell us how many guest cards you need and we'll send you one for each guest to represent their donation.
The cards read:
Thank you for sharing this special day with us. In recognition of your love and support we have made a donation to the I Give A Buck Foundation of Australia in your honour.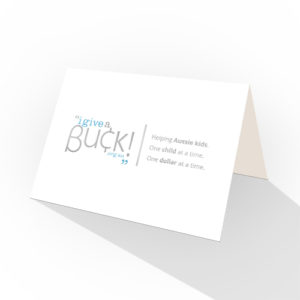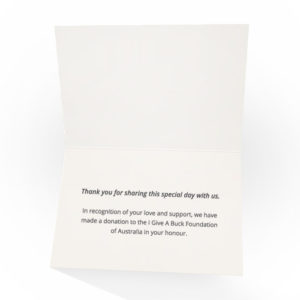 To order you cards click here.