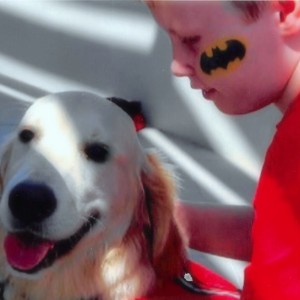 Yes! Finally! The $15,000 needed for Jack's Assistance Dog has been raised!
Just as we were starting to become disheartened that things the last few thousand dollars was getting very hard to find, one of the charities that Jack's mum contacted months and months ago made a $3,000 donation directly to Smart Pups (the providers of Jack's dog) – an amount that was sufficient to finish his appeal!
What appeared to be just a dream a few months ago has suddenly become a reality for this wonderful family. This was a whopper of an appeal with a target of $15,000 – one of the largest we'd attempted. It took 4 months to reach that target but, thanks to the incredible generosity of the wonderful I Give A Buck community, it's finally done and dusted and Jack's pup is already in training.
We're really looking forward to keeping you updated with some pics and news as training progresses. In the meantime, virtual hugs to everyone that helped to make this dream come true for little Jack. Great job peeps.